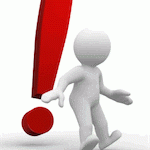 Remember that this is the Allentown Fair week, and weekend. You WILL need an extra 10 minutes or so just for your DRIVE to the dojo!
Parking?
Your easiest option is to simply pay a few dollars to park at any of the countless businesses around the dojo which are charging to use their lots.
You may also use the few parking spaces DIRECTLY behind the dojo. When you pull in behind the dojo, the spaces on the right side, behind the part of our building which sticks out — those are our spaces. Please do not park on the left side of our little parking lot — those are our neighbor's spaces. Please do not try to park in the lot ASIDE of our building; That is a different piece of property, and they are not friendly about parking.