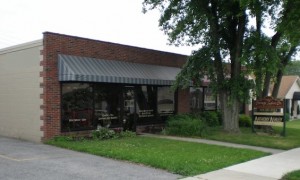 Kinokawa Aikido
1736 W Allen St
Allentown PA 18104
(View Google map…)
For Aikido information:
Email: info@kinokawalv.com
Phone: 484.619.3319
We are also on:
Facebook as Kinokawa.Lehigh.Valley
@lvknk on Twitter
The dojo is located on Allen St, about a half block west from 17th. This is in Allentown's west end, one block north of the Allentown fairgrounds.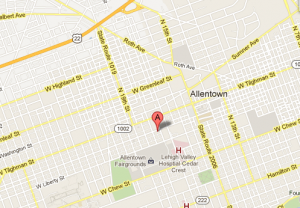 Our Mail List
The email list for the Lehigh Valley dojo is maintained as a Google group. (Google groups are free, and you do not need a Google account.)
Lehigh Valley Dojo on Google groups.
The group is for the "Lehigh Valley dojo" list. If you are a student of the dojo, please be sure you join. This list gets information about events happening at the Lehigh Valley dojo, class announcements, schedule changes, weather cancellations, etc.
(If you want general information about Kinokawa at large, join the main mailing list over on Kinokawa.org.)