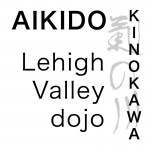 Visitors are welcome at any time. If you have any questions about visiting, please do not hesitate to phone or email us. (See the Location and Contact page.)
Do I need to call or email before I visit?

It is not necessary to coordinate your visit. You are welcome to simply drop in and visit us at any time, during any class.
Can I try a class for free?
Of course! It's best if you bring sweatpants (any long, easy-to-move-in pants) and a t-shirt you can tuck in.
Can I try multiple classes for FREE?
Yes. In fact, you can try AS MANY AS YOU WANT. When you want to be considered a student, then put on a gi (the uniform) and start paying dues. (How's that for a friendly and welcoming dojo?)

I'm already an Aikido student, can I drop in and train as a visitor?

Of course! Simply show up for class and bring your gi. We do ask that you contribute a mat fee of $10 per hour of class you attend. (Belt colors, hakama, patches on gis, etc.: As a visitor, simply dress however you would normally dress for your usual Aikido classes.)

I plan to visit during a class, when should I arrive?

If you can arrive, perhaps 15 minutes before the class start time, there will certainly be someone on hand to begin answering any questions you may have. If you cannot make the beginning of the class you are welcome to enter quietly during class — someone will excuse themselves from practice to take the time to welcome you.

What should I expect?

You should expect to encounter friendly people who make you feel welcome. We are a small dojo where students and visitors are given our personal attention.

What about dojo etiquette when I visit?

As a visitor, we'd prefer that you enjoy your visit rather than spend all your time learning dojo etiquette.